RECYCLED FABRIC
All shapes of the Gaia Couture collection are crafted from recycled polyamide fabric. A luxurious hommage to Mother Earth!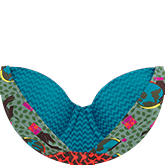 ---
MULTIPLE DIGITAL PRINTS
No less than four colourful, allover prints give the Gaia collection its cheerful character.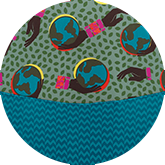 ---
CLEVER CONSTRUCTION
The bras and body of the Gaia collection feature a clever lay-over construction with beautiful bow as a finishing touch.
shop now