it's all about the details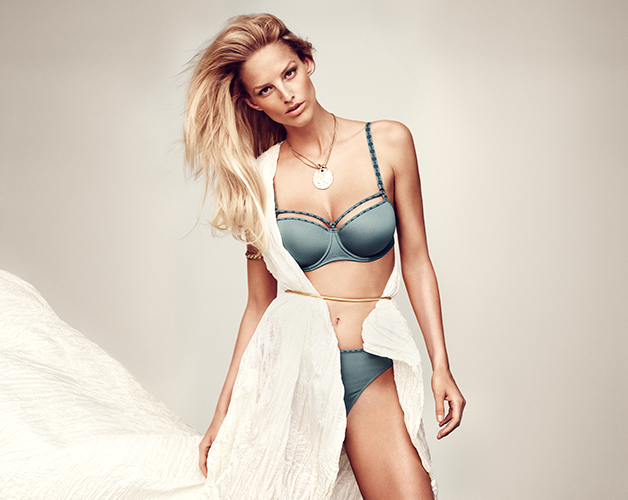 Delightful discs
The beautiful round ornaments are connecting the cups with the firm shoulder straps in style.

---
Stunning straps
The stunning straps create strong graphic lines that show dark blue rounds which are a symbol for our beautiful world. Be ready to conquer it!

---
Conscious colouring
This design comes in a sensual goblin blue colour. A perfect pick because it pleases every skin colour. Impossible to go wrong with this one.

shop lingerie