it's all about the details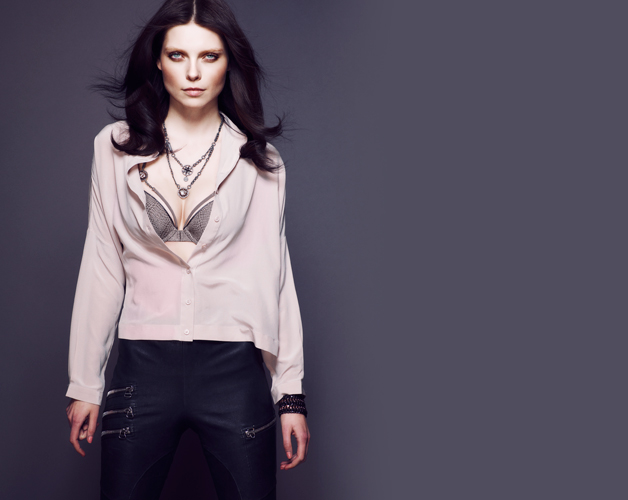 flawless fabric
Shiny microfiber, printed with a delicate design in a soft brownish-purple tone.


---
marvelous metal chain-web cover
Inspired on the anguish Joan wore to protect her body during battle and representing hardness.

---
rich ornaments
Beautiful custom made ornaments, sophisticated finishing's, exclusive shoulder-straps, enriched cups, too many details to mention.