Which pirate are you?
All marlies|dekkers collections are inspired by muses: powerful female icons from the past. This season, we follow the example of history's fiercest female pirates to shake off society's rules and search for freedom instead. We raise our rebel flag by joining them- but which pirate are you? And which lingerie collection suits you best? Let's find out! Take the quiz and win; a prize is guaranteed, but will you win the lingerie set...?
1. All aboard: time for the first pirate battle! I am fighting to...
2. My pirate-title would be...
3. This slogan would be painted on my ship:
4. I would defend my ship with...
5. My pirates in crime would call me their...
6. This TV show is binge watch worthy to prepare for battle:
7. This power lady is my celebrity crush:
8. I would describe my style as...
9. My favorite fashion statement is...
Result
Princess Alfhild
Well hello princess! But you are no ordinary princess: just like the Pirate Princess Alfhild, you'd rather lead a rebel girl gang than ride off into the sunset with your prince on a white horse. With a bold lifestyle and 'badass' as your middle name, you are always ready to fight for your freedom. How's that for a happily ever after? Speaking of bold and badass, our Shieldmaiden lingerie collection is the perfect collection for you to wear on your quest for freedom. Dare to wear your lingerie like shining armor!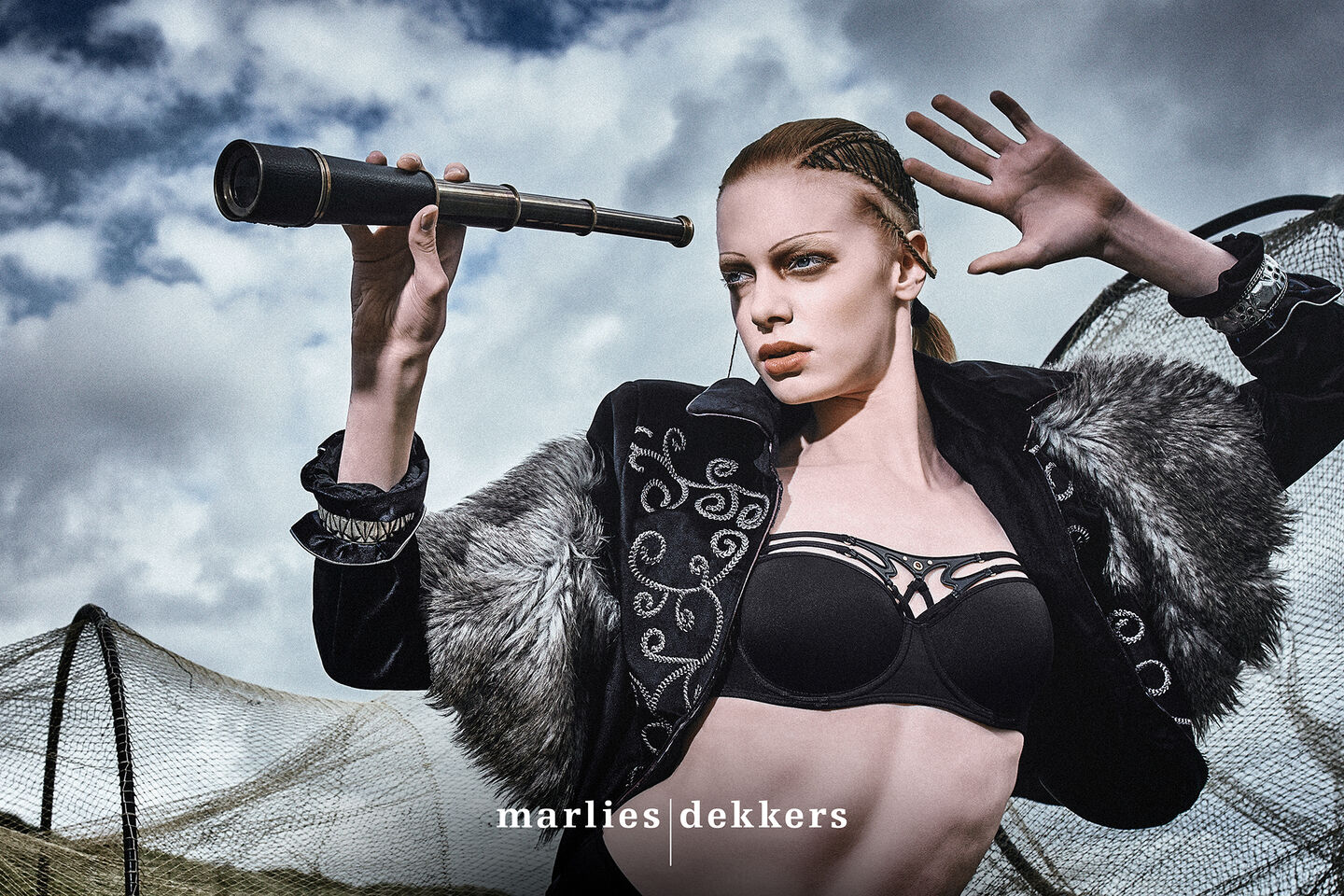 Result
Sayyida al-Hurra
Fearless, fierce, and free with a capital F. Sounds familiar? Just like Sayyida al-Hurra, aka the Pirate Queen of Morocco, you have a bright and curious personality that cannot be 'owned' by anyone. You know how to use your intelligence to get exactly what (or who 😉) you want, and you do it all in the utmost elegant matter. You go girl! Speaking of elegance, what better lingerie collection for you to wear than our Petit Point collection with subtle sparkling dots?